During the summer of 1998, I was on a photo shoot in Guanajuato, Mexico, and a poster taped to a storefront window caught my attention: "Directo de Taurilandia—Los Enanitos Toreros [Direct from the Land of Bulls—The Dwarf Bullfighters]." Like most people, I did not know anything about dwarfism. The issue had rarely come up in my life, and when it did, it was usually presented, in film and radio shows, with the purpose of comic effect. The poster I saw displayed a different perspective. In it, there was a man, a man with dwarfism, in control of his own, standing his ground against a fearsome animal.  

The show was scheduled for that evening, at the bullring located next to the place where I was staying, and I went to see it. Several performers, all dwarfs, appeared in front of a small audience, while their average-height promoter introduced their sketches over a loudspeaker in a tone less formal than the poster had implied. When the show ended one of the performers saw me leaving with my camera in hand and asked me if I would photograph her. She introduced herself as Isabel Cortez—she was from Mexico City, and at that time she needed a publicity head shot. Her husband, Gustavo, asked for the same, and so did a few other people employed by the same promoter.

While I was photographing her backstage, Isabel invited me to join her cuadrilla [team of bullfighters] for its upcoming shows in the state of Queretaro. We traveled in a small station wagon driven by their promoter, who had once been a famous bullfighter and now made his living promoting his Enanitos Toreros show. While traveling, Isabel, Gustavo, and I became friends. Through this and some coincidences that followed, I got to know and befriend many other people employed as Enanitos Toreros in the eight or more cuadrillas that currently perform throughout Mexico and parts of the United States.

When Isabel first invited me, I accepted, as I related the opportunity to the familiar story of "photographer traveling with band." But in time it became clear to me that the Enanitos Toreros performances were not the usual exchange between audience and entertainer. I realized that the shows are built on centuries of cultural construction about what and who a dwarf is. 

As we spent more time together, I realized that although some performers have a genuine interest in the performing arts, the majority participate in the Enanitos Toreros because of a lack of viable employment options. Even so, many described to me the satisfaction they take in making dwarfs more visible and in defying stereotypes about their ability and skill through these shows. 

In the absence of support organizations in Mexico created by and for little people, the Enanitos Toreros shows have, as an accidental side-effect, served as an itinerant meeting ground for individuals and families of children with dwarfism. Many people told me that these shows were their first-ever opportunity to engage with others who share their physical characteristics.

This book, with photographs and interviews made over the course of almost a decade, documents some of the experiences, relationships, and family ties that have formed throughout the years. By presenting these images and conversations, made in their homes and at their workplaces, on their tours and in some cases at their specific request, I hope to share a perspective on the relativity of scale and physical appearance.
Livia Corona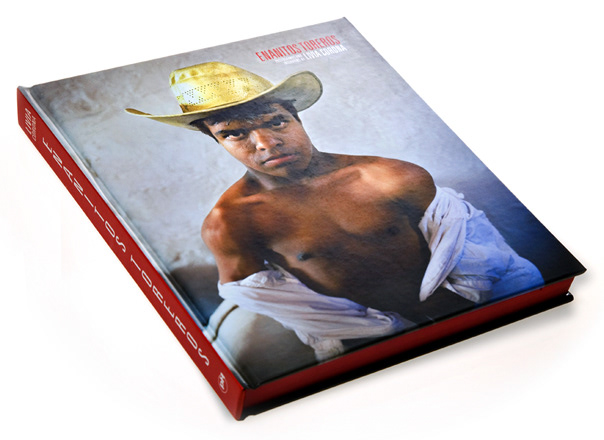 OF PEOPLE AND HOUSES | ARCHITECTURE FROM STYRIA
Architecture Graz Styria Yearbook 2008/2009
Photographed by Livia Corona, edited by Ilka & Andreas Ruby
HDA Publishers, Graz, 2009 | 332 p, 240x310mm, English/German, ISBN 978-3-901174-71-1
The 2008/2009 edition of the Haus of Architecture Graz yearbook is a departure from the traditional architectural yearbook. Editors and curators Ilka and Andreas Ruby created Of People and Houses in the spirit of a time capsule rather than an archival document. A distinctive three-part strategy of interviews, drawings and photographs was used to communicate the eleven architectural projects chosen for inclusion in the yearbook.
The threefold strategy of presenting ten nominees and the winner of the Styrian Award for Architecture 2008 in a qualitative and narrative way is meant to provide an easy yet complex comprehension of the projects. Interviews with inhabitants, neighbors, and architects provide a narrative for each project. Simplified plan and section drawings relay the essential spatial and quantitative information for each structure. Finally, Mexican-American artist Livia Corona shot all of the photographs in the book as portraits of the architecture, context, and people of Styria, far exceeding traditional architectural photography. The dynamic context of the architecture and the lives lived in and around it become as present as the architectural object.